JUNE 1, 2017 – Toys R Us taps marketing agency Automatik to assist in developing new licensing lines through motorsports and powersports.
The agency has been brought on to oversee new licensing initiatives for retail lines of Radio Controlled (RC) and Collectable Die-Cast toys. The agency will also oversee various onsite demonstrations and fan engagement events at professional motorsport venues around the world.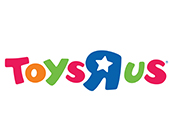 "We couldn't be any happier with Automatik, they jumped right in and helped us navigate through the world of motorsports," said Sergio Godinho, the Category Business Manager-Vehicles and Robotics for Toys R Us. "They really have their finger on the pulse of the industry and are just really great at what they do, they are efficient and a great group to work with."
"We're really happy to be working with Toys R Us on these new projects and activations," said Tony Scott, Automatik. "There are very vibrant areas of motorsports with many custom race vehicles that will make cool toys. We are looking forward to seeing the final products and toys that come from these new licensing partnerships. We hope to see product in store early 2019."
About Automatik Agency: Automatik is the ultimate full-service marketing and brand development agency for businesses and brands who want modern and affordable marketing services with increased sales growth. We combine our unique omni-channel marketing services with sales support services to help our clients grow rapidly and increase revenue. We aren't just a marketing agency though, we also focus on developing new sales channels for our clients through new retail, e-commerce, and marketplace optimization to tie-in the sales and marketing together.For more info please visit: www.automatikagency.com
About Toys R Us: Toys"R"Us, Inc. is the world's leading dedicated toy and baby products retailer, offering a differentiated shopping experience through its family of brands. Merchandise is sold in 885 Toys"R"Us and Babies"R"Us stores in the United States, Puerto Rico and Guam, and in more than 810 international stores and over 255 licensed stores in 38 countries and jurisdictions. With its strong portfolio of e-commerce sites including Toysrus.com and Babiesrus.com, the company provides shoppers with a broad online selection of distinctive toy and baby products. Toys"R"Us, Inc. is headquartered in Wayne, NJ, and has nearly 65,000 employees worldwide. The company is committed to serving its communities as a caring and reputable neighbor through programs dedicated to keeping kids safe and helping them in times of need. Over the past three decades, the Company has given more than $100 million in product donations to children's charities. Since 1992, the Toys"R"Us Children's Fund, a public charity affiliated with Toys"R"Us, Inc., has also donated more than $130 million in grants. For more information, visit Toysrusinc.com or follow @ToysRUsNews on Twitter.