ECARMOVER.COM SIGNS AUTOMATIK AS MARKETING AGENCY
Vancouver, WA July 17th, 2020 – eCarMover.com, North America's Car Shipping Experts, is pleased to announce it has appointed Automatik Agency as its marketing agency of record.
The agreement will see Automatik oversee and manage eCarMover's marketing and sponsorship initiatives throughout North America.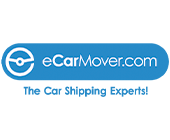 eCarMover is a sponsor in the NHRA Drag Racing Series Pro Stock Class as well the NHRA Factory Showdown Class.
eCarMover.com is a leading automotive shipping and logistics company based in Tampa, FL that was founded in 1996. Since the company has grown to serve over 3,000 customers ranging from OEM's, dealerships, auction houses and private customers throughout North America and Internationally.
Automatik is the ultimate full-service marketing agency serving businesses and brands who want modern and affordable marketing services that will translate to increased sales.
"eCarMover.com is pleased to have the expertise of Automatik Agency representing and managing our marketing activities. They come highly recommended and have a strong track record of helping businesses and brands increase revenue and market share. It's an extremely exciting time for us at eCarMover.com as we continue to grow and we are looking forward to marketing further within North America.'' said John Mingolelli, CEO at eCarMover.com.
"We are really excited to be working with eCarMover.com and helping them grow" said Tony Scott, President of Automatik. "Adding eCarMover.com to our client roster is another positive step forward for our agency as we continue to build and assist more brands and corporations who are looking to market to customers by creating experiences people love."
ABOUT ECARMOVER – eCarMover.com is an independent automobile transportation logistics company that services North America and Internationally. The company was founded in 1996 and offers affordable trusted transport of all automobile makes and models to all major automobile manufacturers as well as direct to owner. Based in Tampa, Fla., eCarMover.com safely delivers vehicles on time and free of damage with shipment tracking in real time online with our state-of-the-art fleet management system. Learn More at: www.ecarmover.com
ABOUT AUTOMATIK: Automatik is a world-class marketing agency helping modern-day thinking businesses and brands grow within their industry. Automatik is a bit different, we humanize businesses and brands and create wonderful marketing experiences for their customers. Automatik is also an agency relentlessly focused on optimizing sales channels for our clients through new outbound sales, retail, e-commerce, distribution, and marketplace optimization. As a hybrid marketing and sales development agency, we're passionate about helping your business and brand stand out in your industry. Delivering deep insights, bold ideas and comprehensive sales and marketing plans is what we do well for our customers. Our passion is helping our clients increase sales through a multi-faceted strategic marketing approach, and we're really, really good at it! For more info please visit: www.automatikagency.com