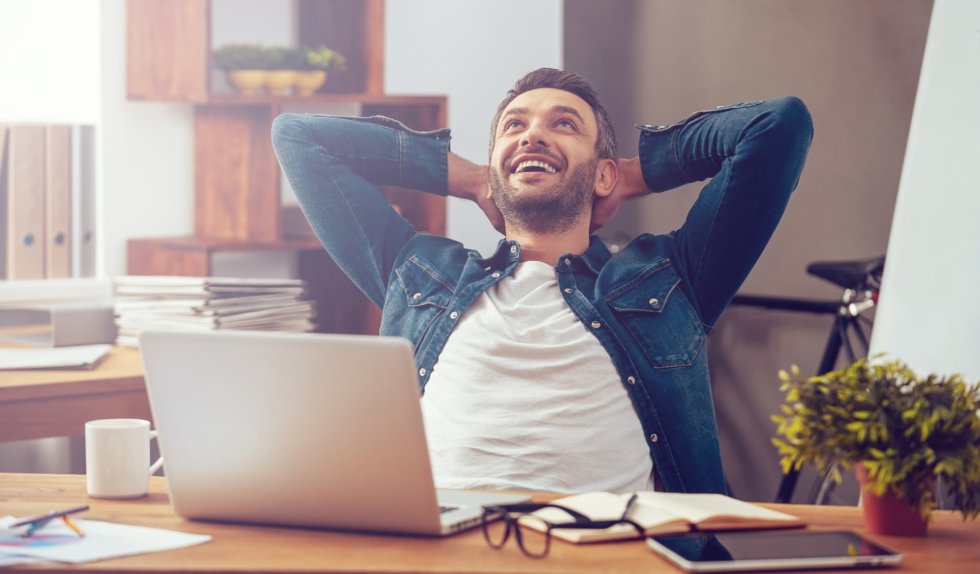 The cost to hire a marketing agency can vary with surprising extremes. It depending on a myriad of factors including company size, reputation, scope of work and even geographic location. However, as a general rule, most agencies will bill either on an hourly rate or on a quote for an entire project.
Agencies will often have different hourly rates for services, for instance, project management, graphic design, illustration, programming, creative direction, content creation, or strategy development. At the end of the day, the cost to hire a marketing agency will often vary based on what the market rates and the skill or experience of the person performing the task.
Demand is typically high for senior level staff, and their talent will come will a higher hourly rate. Project billing takes into consideration all of the different rates, skill sets, etc. to get the project done and provides one flat fee. It puts the burden on the agency to work efficiently to ensure they meet their deadlines and their profit goals. Keep these things in mind when you start researching the cost to hire a marketing agency, because this will help you find the right one to fit your needs.
Want a straightforward chat about costs? Schedule a call today.
Overview of the cost to hire a marketing agency
Okay, so it's clear that there's no simple answer to the questions about the cost to hire a marketing agency. However, there are four main variables that will factor into the answer: hourly billing, project billing, revolving charges, and managing budgets. Here, we'll give you a quick run-through.
Hourly billing means cost to hire a marketing agency can vary widely
Marketing agencies offer professional services, so by and large they bill by the hour – just like lawyers or accountants. Geography can make a huge difference when it comes to price, based on local competition. For example, the cost to hire a marketing agency in New York City might bill an average of $600+ per hour, while in most other regions of the United States, a bill of $300+ per hour is considered standard (according to the American Association of Advertising Agencies).
In smaller regions or markets, the cost to hire a marketing agency could vary anywhere from $95-$225 per hour depending on the service and the skill of the person supplying that service. That said, more and more agencies have gone to a "blended rate." This is a rough average rate for all services and skill levels. This keeps the accounting simple, and with smaller agencies, it can work in favor of the client since they will get even senior level staff involvement at an average rate.
Project rates leave the cost to hire a marketing agency at risk of budget creep
Quoting work on the whole project, instead of per hour, is much more challenging when you're assessing the cost to hire a marketing agency. This is because of project creep – a job might start as a simple website re-design for example, but it might then be tweaked to include a blog roll, or social media management, or corporate photography.
Marketing agencies have to be very accurate in their estimation of the time it will take their staff to complete the job, and they are betting on little to no issues arising. As such, this model is much less flexible. If the agency wants to make a profit, it needs to make sure its staff are working efficiently and on point. This can both help and hinder the client.
If the scope of work is very clear, you'll only pay the one flat fee, which makes the cost to hire a marketing agency really simple and clear to assess. This is helpful, especially for small businesses, when you're operating with a tight marketing budget. However, if there is any wiggle room or ambiguity about the brief or the budget, it will be less flexible to adjust. Because of this, it's critical that you pay particular attention to the scope of the project when you're accepting a project bid. The project scope should be very specific and explain in detail what the price does and does not cover.
Speaking from experience, beware of vague scopes of work that leave a lot to the imagination of the agency. They'll do the best job they can, but without a clear brief, it leaves too much room for misinterpretation as the project progresses. Good marketing requires a partnership between agency and client, so set yourself up for success.
Not sure where to start? Give us a call.
Revolving charges ensure the cost to hire a marketing agency is predictable
With the emergence of inbound marketing, everything in the advertising agency world is changing, and the introduction of a new paradigm in the billing world has a huge benefit for the client. Revolving billing brings in the best of the project world, with the advantages of a long-term agency relationship, which makes the cost to hire a marketing agency more straightforward than ever.
Many agencies will have a tiered system of packages that can be adapted as needed. These packages allow marketers to provide consistency in monthly billing, since it is not resting solely on hourly billing, while providing options for upscaling that can be tailored to each client's needs. This way, clients know exactly what services they're paying for each money, which can be a tremendous asset when planning annual budgets.
Simple tips to keep the cost to hire a marketing agency manageable
Keeping your budget under control is always crucial, especially for small and growing companies. We've been working in the marketing industry for 20 years – here are some tips we've learnt along the way to ensure you can afford the cost to hire a marketing agency and get the best value possible:
Match your company up with an agency that is similar in size. Typically, larger firms will charge more than smaller firms, so choose a marketing agency that matches your size and your business goals. Not only will the cost to hire a marketing agency usually be in a reasonable range, but often the agency will have a better understanding of where you are at as a company, your goals, and even your struggles because they'll be able to relate.
If you are a micro-business or just getting started and you have a very limited budget, the cost to hire a marketing agency may be prohibitive – you will most often get the most bang for your dollar by seeking out a freelancer. They'll be versatile and will be able to develop and adapt strategies as your business progresses, while educating you about what you need.
Have an open and honest conversation with your marketing agency about your budget and its limitations. Most often, this does not result in the agency spending the entirety of the budget, but instead, it gives them the ability to make the most of what you have to spend.
Establish benchmarks for the project based on results and only increase the budget as the marketing increases your bottom line as a company. This will ensure the cost to hire a marketing agency stays within your comfort zone and doesn't accidentally blow out.
Another option is to commit to a long-term relationship with an agency. Often, they will extend special pricing to companies willing to commit to working with them for a length of time.
Of course, a critical item to keep in mind, other than the cost to hire a marketing agency, is whether or not the firm is a good fit for your business. The right fit isn't always about financials, in fact, the money part is really one piece of the puzzle. It is important to evaluate based on experience, creative approach, company values, business procedures, and the skill set of the agency.
Have a conversation with potential partners upfront about the cost to hire a marketing agency and your budget expectations. We are firm believers in transparency and communication. Make your needs clear and make decisions based on your company values. Who knows? This might be the beginning of something beautiful.