Melbourne, AUS – November 29, 2017 – Grease Monkey Games, a video game development studio, has formally announced today the hiring of marketing agency Automatik Agency.
The agency has been brought on board to oversee all the interactive and digital marketing and licensing in Grease Monkey Games newest title, Torque Drift, due out in August of 2018.
Grease Monkey Games is a leading video game development firm based in Melbourne, Australia, and is known for designing innovative motorsports games for the mobile device market. Grease Monkey Games first successful release title ''Torque Burnout" has over 15 million downloads and growing, and an average of 100k active daily game players.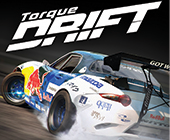 Grease Monkey Games next game release title "Torque Drift" is the first cross-platform multiplayer drifting experience for Mobile, PC and Console. Torque Drift allows game players to experience the art of drifting by smoking up real cars on real world tracks in this awesome multiplayer physics drifter; featuring customizable cars, professional drivers, and real parts from the top automotive aftermarket brands in the world. The game will also feature live-integrated brand campaigns with unique interactive marketing and real-time analytics.
"We're delighted to have Automatik onboard to help us connect and license with global brands that share the same commitment to motorsports lifestyle and interactive marketing as we do," says Arran Potter, Director at Grease Monkey Games. "We expect Torque Drift to surpass Torque Burnout, and needed modernized marketing experts in the motorsports and automotive industry who focus on analytical multi-channel marketing and licensing. Automatik was the easy choice, and has the experience and access to the industry that provides us the leverage to reach our goal of a real-world global drifting game that is truly representative of the sport."
"We're honored to be appointed as the marketing and licensing agency for Torque Drift," said Tony Scott, Managing Director of Automatik Agency. "Grease Monkey Games are at the pinnacle of the mobile motorsport game scene. They truly design the best games out there and are a blast to work with! Torque Drift is a new-age drifting game that provides remarkable experiences not only for game players but for advertisers as well. It operates in real-time, with customizable in-game digital advertising campaigns, rich media content, real product integrations and live analytics that provides advertisers with a lot of flexibility. The addition of League of Monkeys and Torque Drift marks an important milestone for our agency as we strategically expand our digital marketing footprint."
About Automatik Agency: Automatik is the ultimate full-service marketing and brand development agency for businesses and brands who want modern and affordable marketing services with increased sales growth. We combine our unique omni-channel marketing services with sales support services to help our clients grow rapidly and increase revenue. We aren't just a marketing agency though, we also focus on developing new sales channels for our clients through new retail, e-commerce, and marketplace optimization to tie-in the sales and marketing together.For more info please visit: www.automatikagency.com
About Grease Monkey Games
Grease Monkey Games is a video game development studio with a proven track record of creating ultra-polished motorsports titles for a passionate audience. Like our players, we are driven by a love of cars and motorsport culture, and it is our mission to design innovative platforms of play which provide accessible and fun game experiences to all automotive and motorsport enthusiasts. For more information on Grease Monkey Games, Torque Drift, and Torque Burnout please visit: www.greasemonkeygames.com